Latest Research
We've heard from both Coaches and Partners about how helpful and valuable the Peer Support Program is, but we wanted to be able to show this with data as well.
Newly matched Partners filled out evaluations before their match with a Coach and then again six months afterward. We also had participants in the BRASS study who were not a part of the PARASS Program fill out pre and post-evaluations to act as controls. Then we compared the changes between the pre and post-evaluations of the PARASS Partners to the BRASS Controls. These results showed improvement in many aspects of their disease. We're continuing to update the results as we have data from more people.
This data was presented at a poster session of the Annual Conference of the American College of Rheumatology. Please click on the image to download.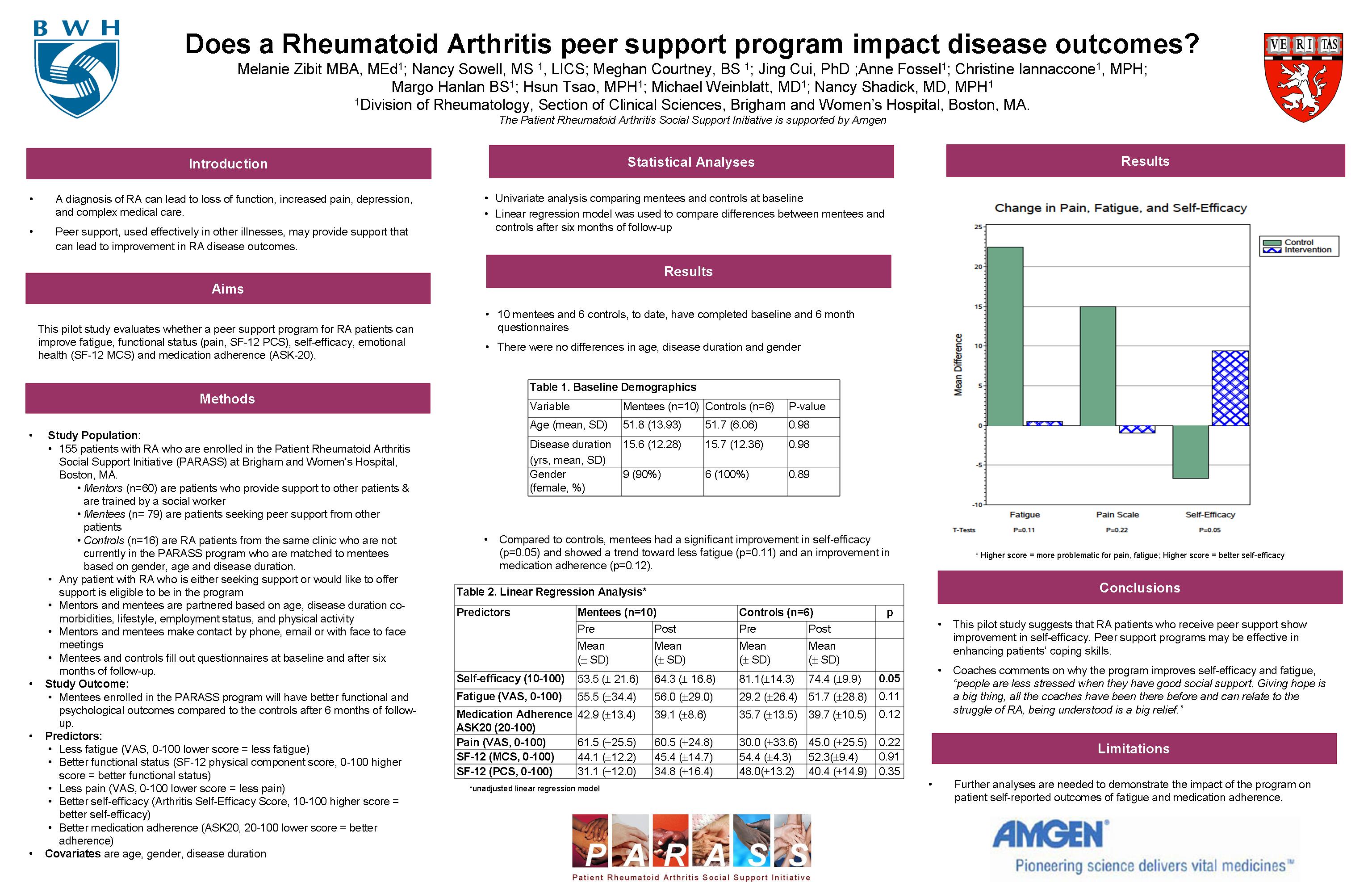 Please feel free to contact Adel Andemeskel at [email protected] or 857.307.5213 for more information.